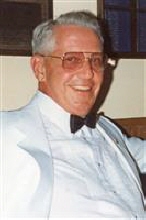 Obituary for Andrew ( Andy ) John Walsh
Andrew (Andy) John Walsh, 83, died

Friday, February 19, 2016

. He leaves behind his beloved wife of 59 years, Elizabeth (Miley) Walsh and three children: his daughter Ann Flynn and her husband Edward of Winter Springs, FL; his son James and his fiancée Kathy of Coeur D'Alene, ID, and his son Edward and his wife Paula of Cumberland, RI. He was predeceased by his infant son, Patrick. Andy was the youngest of four children and is survived by his eldest brother Richard of Elmhurst, NY. He's predeceased by his brother, Thomas and sister, Mary. He also leaves behind grandchildren, 7 great-grandchildren, and several nieces and nephews. Born and raised in Brooklyn, NY, the son of Richard and Elizabeth (Carney) Walsh, Andy joined the Navy in 1951. He met his wife, Elizabeth, at a USO Dance and they were married in 1956. Andy had a deep sense of service. He was proud to join the New York City Fire department in 1958 and spent the next 22 years serving in all of the NY boroughs. In 1971, Andy joined the U.S. Coast Guard and, after retiring from the FDNY, he became Chief Fire Instructor at the Coast Guard Recruiting Center in Cape May, NJ. He retired from the Coast Guard in 1984. Andy loved spending time with his grandchildren and great grandchildren. He enjoyed cooking, had a great sense of humor and had a great love for his Irish Setters. After retiring, he was very involved in the Cape Coral Elks Club.The family will receive friend from 4 until 8 PM Tuesday  in the funeral home.  A Wake Service will be held at 6:00 Pm Tuesday in the funeral home  with Father William Neuman Officiating.