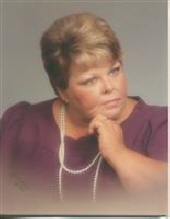 Obituary for Brenda Kaye Stephens
Brenda Kaye Stephens, 68 of Deltona, Florida passed away on Wednesday, April 23, 2014, at Florida Hospital Orlando in Orlando, Florida.

Born Wednesday, March 20, 1946 in Nolan, West Virginia, she was the daughter of the late William Murphy and the late Virginia Sprouse Murphy. She was the wife of Herbert Stephens, Sr.

She had been employed as a School Bus Driver.

Surviving are her husband, Herbert Stephens, Sr., sons, James Stephens, Herbert Stephens, Jr. and Joseph Stephens, daughter, Alicia Stephens, brother, John Murphy, sister, Patricia Web; 10 grandchildren and 2 great grandchildren.

She was predeceased by her daughter, Mary Irene Stephens.

A Memorial service will be celebrated at 6:00 PM on Friday, April 25, 2014 at Banfield Funeral Home located at 420 W. State Road 434 Winter Springs, Florida 32708 with Mr. Chuck Lane officiating.