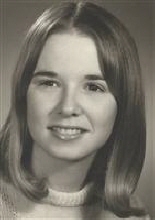 Obituary for Bridget Treharne
Bridget Treharne passed away at the age of 62, on Friday April 13. Bridget was a registered nurse, loving mother, and wife. She is predeceased by her eldest son, Sean Condie and survived by her husband Dr. John W. Treharne, her sons Ryan Condie and Daniel Treharne, and her daughter, Kathryn Gragard. She is also survived by her brothers, Patrick, Thomas, and Kevin Cawley and many loving nieces and nephew. She grew up in LaSalle, Illinois and received her nursing degree from Gardner- Webb College in Boiling Springs, North Carolina. Bridget and her husband, Dr. Treharne moved to the Winter Park area in 1985, and have been a part of the St. Stephen's Catholic Community since 1986.

Friends may visit from 6-8 p.m. on Wednesday April 18 at the Chapel of St. Stephen Catholic Church. The Funeral Mass will be celebrated Thursday April 19 at 10 a.m.in the main sanctuary of St. Stephen Catholic Church located at 575 Tuscawilla Rd., Winter Springs, Florida 32708. Interment will follow at All Faiths Memorial Park in Casselberry. In lieu of flowers, the family requests that donations be made to St. Stephen's Outreach, at the above address in memory of Bridget.