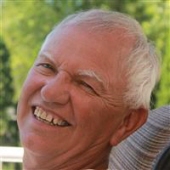 Obituary for Elmer Wiliiam (Bill) Beavers
Elmer William "Bill" Beavers, 64 of Casselberry, Florida passed away on Saturday, January 4, 2014, at Florida Hospital Orlando in Orlando, Florida.

Born May 16, 1949 in Columbus, Ohio, he was the son of the late Elwin Beavers and the late Adriane Keffer Beavers. He was the husband of Linda Denbow Beavers.

He was a retired Machine Supervisor.

A Memorial service will be held 11:00 AM on Saturday, January 11, 2014 at Casselberry Vets located at 200 Concord Street Casselberry, Florida 32707.

Memorial service Saturday, January 11, 2014, 11;00 AM at the Casselberry Vets.