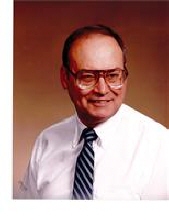 Obituary for Guy Donald Murtonen
Guy Donald Murtonen, known as 'Big Guy', a devote follower of Catholicism and loving father to four children died June 27, 2014, at the age of 84. His long battle with multiple myeloma, congestive heart disease, and Parkinson's ended at the Florida Hospital Deland. 

He was born in Marquette Michigan in 1929 and learned early that a full life is one based on generosity to others. Coming from a tight knit family of Finnish immigrants he was taught no matter how little he had it was more than most and sharing was the greatest virtue. 

Big Guy led a life of service. For his country he gave 4 years in the U.S. Navy and 22 years in the Air Force achieving the rank of Master Sargent; for his church he spent endless hours raising money for new buildings and spreading the faith; for his family he gave everything to ensure the success of the next generation. 

Big Guy spent his early life trying to become the next great Boston Celtic but decided to join the Armed Forces and see the country and the world. Never one to give up on a dream Big Guy never got drafted by the Celtics but did become a Championship bowler winning the Air Force Championship in 1961. 

His military service took him to diverse locales ranging from Honolulu to Iceland to Vietnam. His final destination was McCoy Air Force Base, what is currently Orlando International Airport, and he retired to Orlando, Florida.  He spent the next 20 years working for the sign supply company Tubelite Co. as a warehouse manager. Once completely retired his passion for sports could be fully engaged and the Orlando Magic, Florida Gators, and almost every local golf course benefited. 

Big Guy is survived by his four children, Carrie Murtonen, Dawne Vickers, Little Guy Murtonen, Grace Michniak, three grandchildren and one great-grandchild. 

A Memorial Service will be held Tuesday July 8, 2014 at 10 am at Saint John Vianney Catholic Church. The Church is located at 6200 S. Orange Blossom Trail Orlando Florida. 

In lieu of flowers the family is asking that gifts be made in Big Guy's honor to Saint John Vianney Catholic Church.