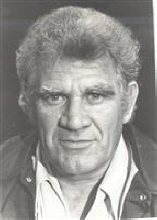 Obituary for James R. (Bob) Jobson
James R. (Bob) Jobson age 78 – Passed away May 11th, 2012 in the care

of Hospice of the Comforter after a long battle with Alzheimer's disease.   Bob

was born in 1934 to Jeff and Alene Jobson in Suffern, New York.  He was a

retired Air Force Meteorologist, TSGT for 21 years.  Bob settled with wife,

Claudette in Winter Springs where he then worked for WFTV channel 9 for 12

years.  He was an avid golfer who shot his age at age 69.  He had 13 holes in

one during his lifetime.  Bob will be deeply missed by wife, Claudette of 43

years, also survived by brother, Jack, sons Jim (Pat) & John Jobson, daughters

Carla Chenoweth  (predeceased) and Cathy Northrop.  Loving friend Deby Graupner. 

Bob was a caring grandfather to 9 grandchildren and 14 great-grandchildren.  

Claudette would like to thank the staff at Eastbrooke Garden's Memory

Care/Assisted Living for the kindness they showed Bob and to Hospice of the

Comforter for their support and care at such a difficult time.  No services will be held.