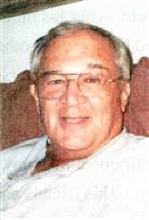 Obituary for M Robert Bernstein
Robert Bernstein, 90, of Casselberry, FL, passed away, Monday July 27, 2015. A celebration of life service will be held at 11:00 a.m., Tuesday August 4 at Banfield Funeral Home, 420 West State Road 434, Winter Springs, FL; Rabbi Arnold E. Siegel will be officiating. Bob was born December 17, 1924 in Buffalo, NY, to William and Ida (Simon) Bernstein. After his mother died he was also raised and loved by his stepmother, Celia (Slohn) Bernstein. He studied at the University of Buffalo and served in the U.S. Navy during WWII. On September 13 1950 he married the love of his life, Ethel "Rocky" Rocklin. In his retirement he enjoyed golf, fishing and spending time with his friends and family. Bob is survived by his wife Rocky; three sons, Chuck Bernstein and his wife Sandy of San Diego, Ca, Mike Bernstein and his wife Helen of Orlando, FL, and Andy Bernstein and his wife Debby of Seattle, WA; six grandchildren and eight great-grandchildren; his sister Deborah Schmeidler of Buffalo, and several nieces and nephews. The services will be followed by a reception at Deer Run Country Club, 300 Daneswood Way, Casselberry, FL. In lieu of flowers, donations can be made in Bob's honor to Wounded Warrior Project,

www.woundedwarriorproject.org

, or Honor Flight Network,

www.honorflite.org

.