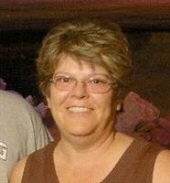 Obituary for Marsha Arndt Reynolds
Marsha Arndt Reynolds, 56, returned to her heavenly home on December 12, 2015, supported by her unwavering faith and trust in our Lord and Savior Jesus Christ. 

Marsha was a lifetime resident of Oviedo, Florida and was preceded in death by her parents, Robert Jerry and Pauline Brenner Arndt, and her brother, Robert Jerry Arndt, Jr.  Marsha was a lifelong member of St. Luke's Lutheran Church, Oviedo, FL. 

Marsha was married to Richard Reynolds on April 2, 1982 and was blessed with a large and loving family.  She is survived by her husband Richard, and children Ronda Taylor (Jeffrey); Parkstein, Germany; Samantha Reynolds; Orlando, FL; Jonathan Reynolds (Michelle); Colorado Springs, CO; and step-children, Richard Lee Reynolds (Shannon) and Lyndsey Hunter (Jason), both of Butler, GA and her 14 grandchildren, who were the light of her life.  She is also survived by her brother, Arden Arndt, and sisters Margaret Panke and Ronda Carter, along with many aunts, uncles, nieces, nephews and friends. 

Anyone who remembers Marsha will remember her contagious smile and sense of humor, and love of caring for those around her. 

A memorial service will be held on December 19, 2015 at 10:30am at St. Luke's Lutheran Church to celebrate her legacy, life and victory over death.