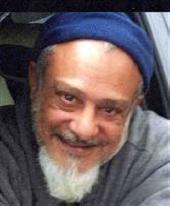 Obituary for Noel Rodriguez
Noel Rodriguez left this world at 6:24am on July 27, 2015 in Orlando, FL. Noel was the most loving, caring and generous person there was. Noel grew up in The Bronx, NY. He was the oldest of 5 children and helped his mother raise his brothers and sisters. Noel moved down to Orlando, Florida in 2004 to be closer to family and a friend he considered a brother. He spent the last 10 years caring for adults with mental disabilities, teaching them how to live independently so that no one would take advantage of them anymore.  He did this out of the goodness of his heart. He loved them like they were his own children. Noel was full of life and always saw the positive in every situation. In his last moments he kept his anguish and illness to himself. Only in the past month did his loved ones learn that he was sick.  Noel is survived by a brother, Damian Rodriguez, 3 nieces and 3 nephews and a host of loving friends.  May he forever rest in eternal peace.

A Visitation wil be held Friday July 31, 2015, from 2 PM to 4PM at the Funeral Home.