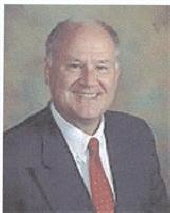 Obituary for Stephen Rodwell Phillips
Stephen Rodwell Phillips, MD., passed away at the age of 65 on April 9, 2012, after a six-year battle of cancer.  He was born on August 21, 1946, in Long Island, New York.  Stephen attended Trinity College in Connecticut and went on to attend medical school at the University of Connecticut.  He moved down to Florida in 1976 where he began his 36 years of practicing medicine as an OBGYN.  Stephen is survived by his wife of 22 years, Karen, and his three children, Daryl, Courtney and Morgan.  He is also survived by his sister, Denise Zisa, brother-in-law, James Zisa, nephew, David Zisa and niece, Jessica Zisa.

Stephen held a myriad of interests, including classic cars, airplanes and World War Two.  He enjoyed golfing, drama, going to Florida Gator football games and scuba diving.  He had a passion for music, which was evident in his active participation in the church choir.  Stephen was a member of the American Medical Association and a member of the First Baptist Church of Oviedo.  He shared his love of traveling by taking his family on numerous vacations with his favorite locations being Bar Harbor, Maine, Hilton Head Island, South Carolina, Lake Tahoe, Nevada and Captiva Island, Florida.

Memorial services will be celebrated at the First Baptist Church of Oviedo on Saturday, April 14, 2012 at 11:00 AM.  In lieu of flowers, memorial contributions may be made to the Music Ministry of the First Baptist Church of Oviedo.

Stephen will be remembered as a loving husband and father who continuously gave of himself, always putting others first.